| | |
| --- | --- |
| More ventilation for your home and business in Singapore | Menu&nbsp&nbsp |
Singapore Weather and Pollution Level
Hot! Hot! Hot!


Singapore weather is hot and humid. Most of the time, we will only turn on the aircon to cool down the room. Although most bedrooms or maybe living room have fitted aircon, but for the toilets, kitchens or storerooms are not fitted. They will still be humid and hot. Using airconditioning can be very expensive. Your will need around 1200watts to cool down the temperature of a bedroom while you can use a ventilation exhaust which only use 18watts. Using ventilation exhaust will practically help you to reduce those areas which you feel that aircon is not possible to apply(Living Room, Kitchen, Toilets or Storerooms). You could have bring down your electricity upto 95% for cooling purpose energy resource. Practically, you could have bring down around 50% if you still use aircon for bedrooms only.


Air Pollution (VOCs)



New Furnitures used more particles board or fiberboard with glue material to build. These new furniture produce hi-VOCs such as butene or methane when they are new. This emission of VOCs can take around 6-12mths to stop emitting. These VOCs may cause Lung Cancer, brain or kidney damage as these VOCs are toxic to human body. If you have bought a new home with new paint and new furniture and electrical appliances, the smell from these paint and furniture is cause by the emission of VOCs from them. It will be good to let the new home ventilation with exhaust fans than aircon as aircon only recycle the old air. VOCs still remain. Think about the vulnerable young kids and elderly for their health and safety, we want everyone to be safe and healthy.


Safety (Kids & Elderly)



For Toilets, Elderly tends to slip and fall in the bathroom. This is mostly due to the wet floors which are cause by bathing or washing of clothes. Toilet area tend to have slower drying speed due to the small window designed by the developers or public housing. Bacteria may have grown alongside of the wall due to the moist in bathrooms which maybe unhealthy for small kids as they might fall sick often. Reduce virus from trapping in toilets or common areas due to Flu or virus such H1N1, SARS, Covid19 Virus

Solution?
Install Xeesa Ventilation Exhaust System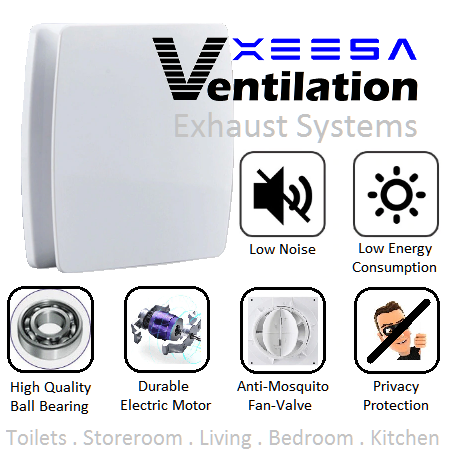 To extract heat and trapped stale air from our living space.

How does it help?
It can
reduce heat from home/office
reduce virus spreading to prevent any out break
save more electricity by having less relying on Aircon
save more money as extracting of stale air is healthier, so less-seeing of doctor
let people live healthier and better than before
Features & Comparison
Features
Low Noise
Low Energy Consumption
Anti-Mosquito/Cockcroach Valve to protect you from disturbing or sting
Durable Copper Motor Coil
High Quality Ball Bearing for smoother operations and quieter
Better privacy as the view is covered from the panel inside
Others VS Xeesa Ventilation
Privacy Protected!

Longer Motor Lifespan with Backflow Control

Examples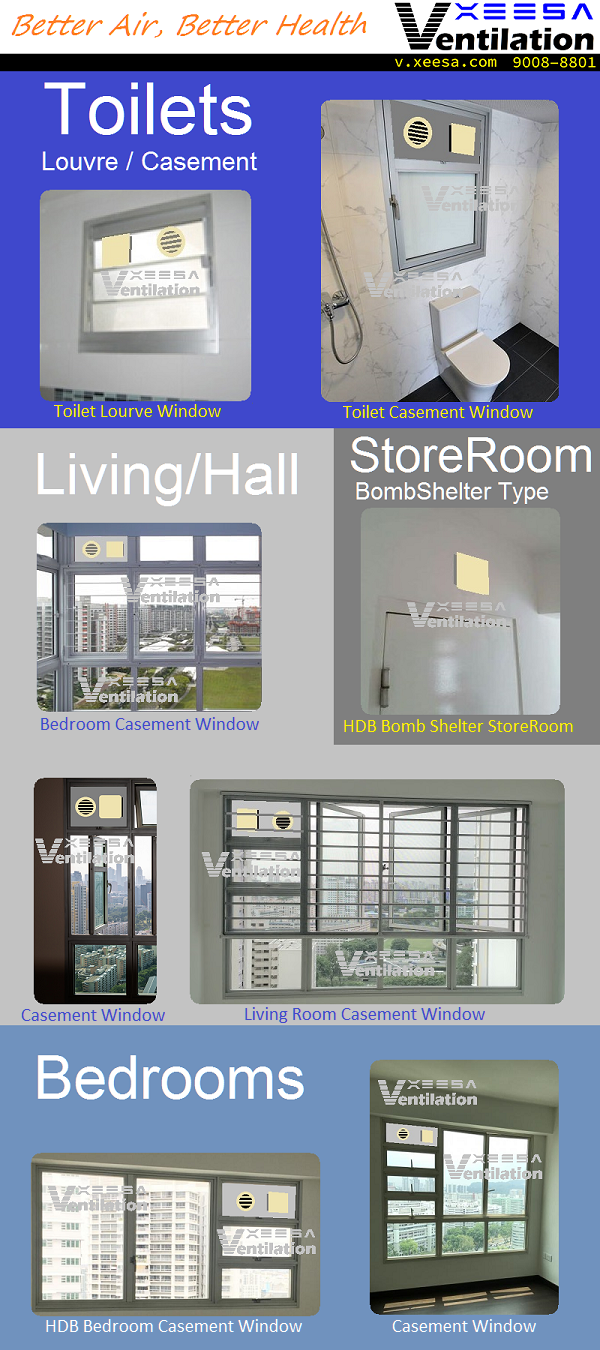 Installation Package
Manual Switch Package
Usually for toilets or storeroom
Motion Sensor Switch Package
Usually for toilets, Living Room, Warehouse, Storeroom
ThermoStat Switch Package
Usually for Living Room, Bedroom, Warehouse, Storeroom, Office
Contact to Install
BasicReno.com is an online self-service platform for New HDB/Condominum/Shop Owners to get their place renovated.
BasicReno.com helps on
Renovating for HDB BTO at low price
Free quotation online and suggestion
Promoting Smart Home at lower price
Promoting Safer home for elders living
Renovating with a group of trusted material suppliers, contractors and installers
No Minimum price on quotation(Even only buy/rent and install lightings, BasicReno.com will do for you)




Showroom Location: 11 Sin Ming Rd #B3-09 Unit 7, Thomson V Two.
Map: View Google Map
Opening hours: 8am - 8pm Daily including Public Holidays.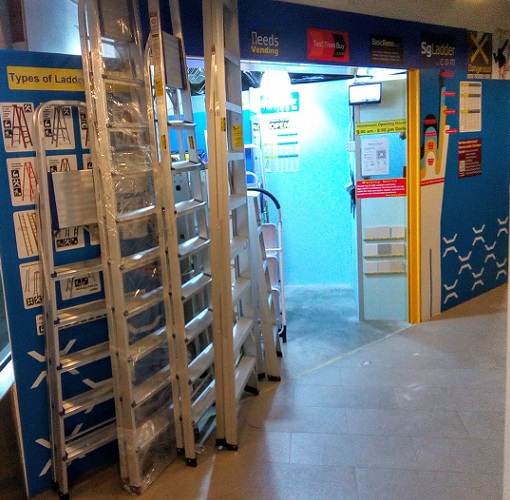 How to get there?
Bus : 52, 130, 162, 163, 165, 166, 167, 410, 855, 980
MRT Station : Marymount MRT Stn(Exit A. Walk 10mins along Marymount Rd and Shunfu Rd or you can take bus 410G)
Drive :
From West : PIE-> Lornie Rd -> Upp Thomson Rd -> Sin Ming Rd
From East : Bartley Rd -> Bradell Rd -> Upp Thomson Rd -> Sin Ming Rd
From South East : PIE -> Thomson Rd -> Upp Thomson Rd -> Sin Ming Rd
From South : CTE -> Braddell Rd -> Upp Thomson Rd -> Sin Ming Rd
From North : SLE -> Upp Thomson Rd -> Sin Ming Rd
From NorthEast : CTE -> Braddell Rd -> Upp Thomson Rd -> Sin Ming Rd
Basement Parking : Thomson V2 @ $1.50 per hour from 6am-6pm, $3.80 per entry from 6pm-12mn, $10 per entry from 12mn-6am Daily (Max Height: 2.1M). Grace Period Free Parking for 10 mins. Alternative parking will be at HDB or Private Estate Parking Opposite Thomson V Two.